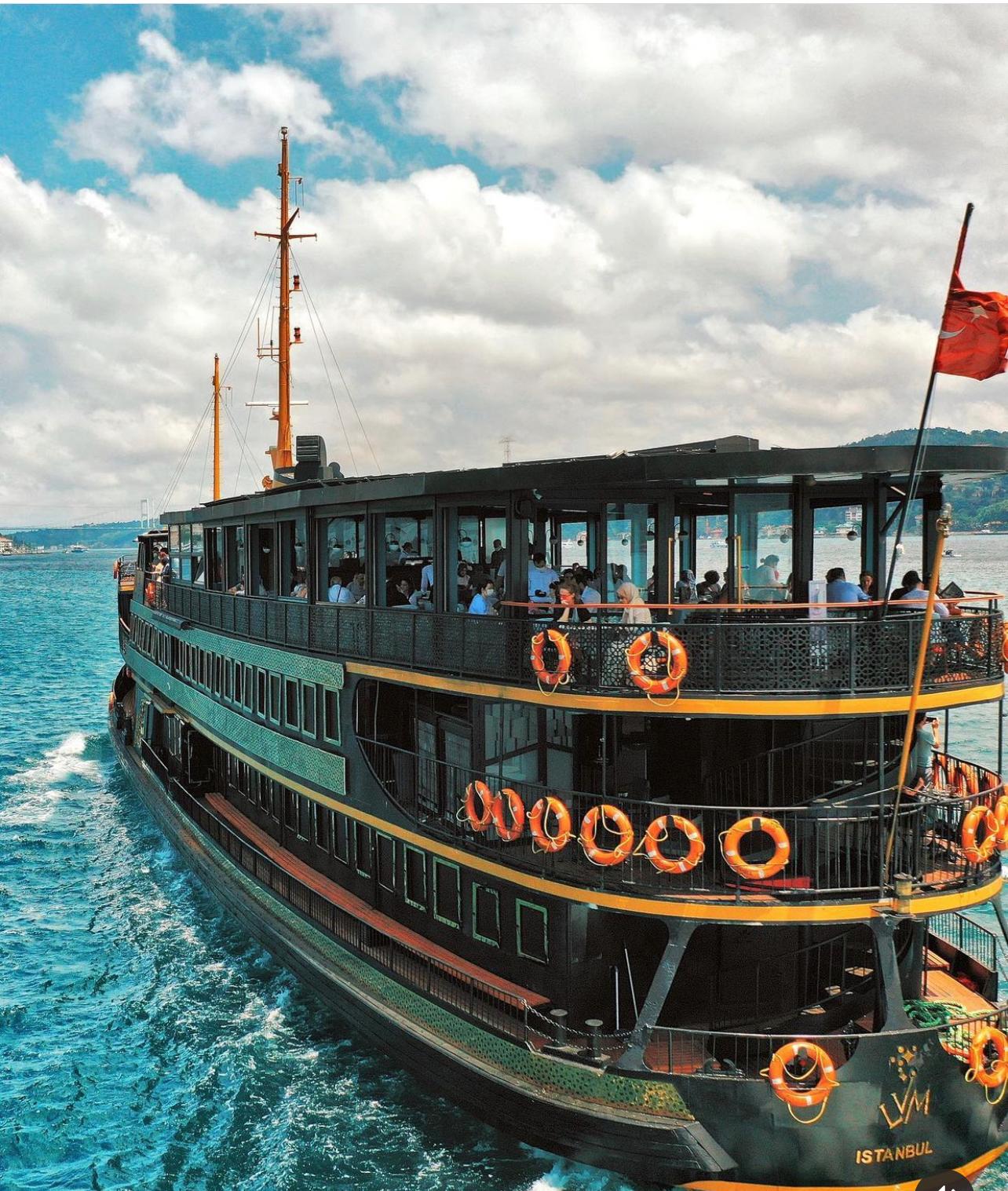 Bosphorus Dinner Cruise
A Bosphorus dinner cruise tour is an experience of a lifetime: the chance to take in some of the best views of Istanbul's stunning landscapes, as you sail along on this majestic waterway. On a Bosphorus cruise tour you will be taken on a picturesque journey across the iconic strait, beginning in the awe-inspiring European part and proceeding to the captivating Asian part.
Highlights 
Caucasian Dance: A dance that is belongs to caucasian people. This is a very unique dance that is not similar to any other folk dances with its figures.
Sword Dance: A dance that is performed with swords and as a swordfight.
Turkish Gypsy Dance: Traditional Turkish dance that belongs to gypsy culture.
Belly  Dance Shows: Fascinating dance that is performed by proffesional belly dancers.
Whirling Dervish Show: A 700 year-old ritual that ritualized by Dervishes. A Sufi dance, steered by rhytmic breathing and chants of "Allah" as they seek to become one with God.
DJ Performance: A DJ show that is performed by an International DJ. You can join by dancing or you can just listen. 
After a night full of enjoyment you'll be transferred back to your hotel from the port. 
Includes
Pick-up & Drop Hotel
Local Turkish Food ( Choosable 3 Main Course as Meatball, Fish and Chicken ) 
Unlimited Soft Drink


Other Popular Tours
You May Also Like