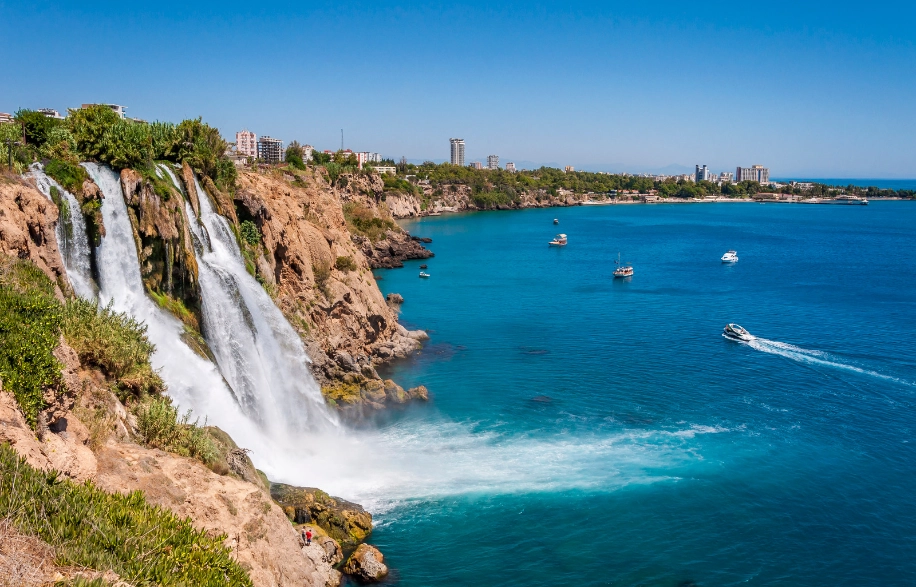 Antalya City Tour
Antalya is a city located in the Mediterranean region of Turkey, known for its beautiful beaches, historical sites, and natural wonders. One of the most popular attractions in Antalya is the waterfall city tour, which takes visitors on a journey to explore the stunning waterfalls that surround the city.
The Antalya city tour is a must-do activity for anyone visiting this beautiful city. The tour takes visitors to some of the most breathtaking waterfalls in the region, including the Duden Waterfalls, Manavgat Waterfalls, and Kursunlu Waterfalls. Each of these waterfalls offers a unique experience, with stunning views and plenty of opportunities for photos.
The Duden Waterfalls are located just outside the city center and are a popular spot for both locals and tourists. The waterfalls are surrounded by lush greenery, and visitors can take a walk along the river to get a closer look at the falls. There are also several restaurants and cafes in the area, making it the perfect spot for a relaxing afternoon.
The Manavgat Waterfalls are located about an hour's drive from Antalya and are known for their impressive size and power. Visitors can take a boat tour to get up close and personal with the falls, or simply admire them from the viewing platform. There are also several souvenir shops and restaurants in the area, making it a great spot to spend the day.
The Kursunlu Waterfalls are located about 20 kilometers from Antalya and are surrounded by a beautiful nature park. Visitors can take a walk through the park to see the falls, as well as explore the many hiking trails and picnic areas. There is also a small cafe on site, making it a great spot for a quick snack or drink.
Overall, the Antalya waterfall city tour is a fantastic way to explore the natural beauty of this stunning city. With so many waterfalls to choose from, visitors are sure to find something that suits their interests and preferences. So, if you're planning a trip to Antalya, be sure to add the waterfall city tour to your itinerary!
Other Popular Tours
You May Also Like