Blog
What are the places to visit in Cappadocia?
What are the places to visit in Cappadocia?
Cappadocia is an astonishingly beautiful and unique region located in Central Anatolia, Turkey. This extraordinary landscape of lunar-like rocky peaks, ravines, and fairy-tale-like cave dwellings has been a tourist lure for centuries. From thrilling hot air balloon rides over surreal rock cones to visiting ancient churches and underground cities, here are some of the best places to visit in Cappadocia:
1. Goreme National Park: Enclosed by eroded walls formed from volcanic activity, Goreme National Park is one of the most-visited attractions in Cappadocia. The park boasts several preserved monuments and religious structures, most built into natural caves. Inside the park are the churches of Karanlık and Tokalı, the Convent of St. Basil, and the Open-Air Museum, all excellent examples of Byzantine art.
2. Uchisar Castle: Uchisar Castle, also known as Uchisar Rock Castle, is the highest peak in Cappadocia and provides spectacular views across a vast volcanic landscape. The castle has several tunnels and passageways and offers visitors a glimpse of ancient history. It's also a great spot for spotting wild owls and vultures.
3. Zelve Open-Air Museum: Zelve Open-Air Museum is one of the best-preserved Cappadocian settlements, comprising three valleys dotted with countless caves and dwellings. It's a great spot to explore the distinctive cave architecture, rock-carvings, and pagan shrines.
4. Kaymakli Underground City: This large underground city was carved out of the rock by the region's first Christian inhabitants. It boasts close to 30 storeys and was used by up to 10,000 people during times of emergency. The city includes tunnels, paths, courtyards, ventilation shafts, and man-made churches, providing visitors a unique experience.
5. Avanos: Read about the pottery trade which mainly used the Kızılırmak riverbed in the quaint town of Avanos. This district is packed full of pottery shops and workshops, plus a chocolate factory to satisfy your sweet tooth. Also nearby is Devrent Valley, where you can observe the distinctively bizarre rock formations.
6. Ihlara Valley: Home to a spectacular gorge full of rock-cut churches and monastery trails, Ihlara Valley is a great place to take a peaceful stroll through nature. There is also the opportunity to enjoy white-water rafting in the Semahşehir Reservoir, surrounded by lush forestry.
7. Gok Su: Drive along the Silk Road to discover Gok Su, a breathtaking wondrous lake, with pink, yellow and blue birds and a perfect natural environment.
8. Hot Air Balloon Flight: No visit to Cappadocia can be complete without taking a hot-air balloon ride. Gaze at the unique rock formations and volcanic cones as you slowly float through the air and catch a spectacular sunrise in complete silence.
Cappadocia truly has so much to offer to visitors. From breathtaking views to historical sites, this region provides a captivating travel experience. Whether you're looking to explore the region's rich history and culture, or for a little outdoor adventure, there's something for everyone.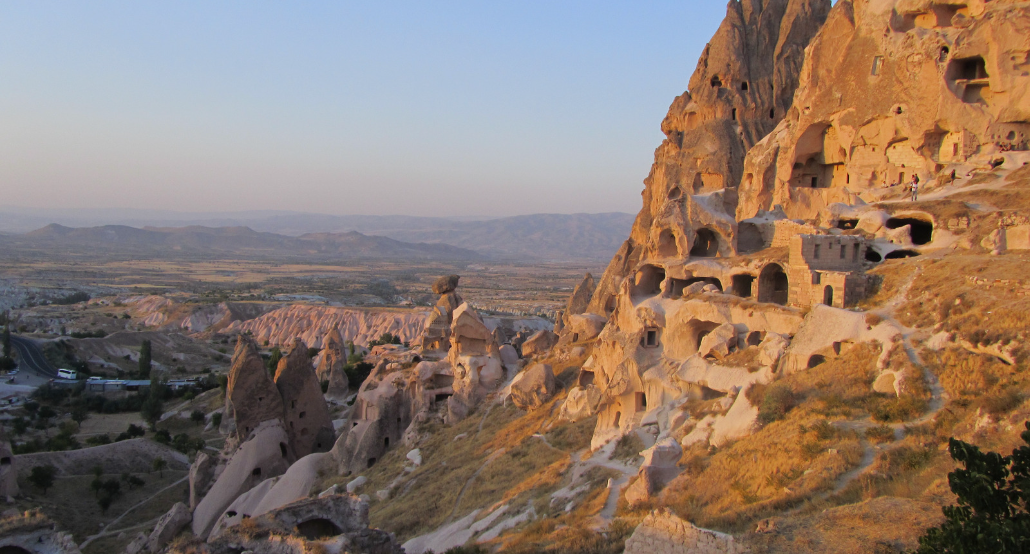 Cappadocia is one of the most amazing regions in the world and a must-see destination for anyon..
Read More